Build your product with us
The BioTechUSA Group range includes products that have conquered the market and proven their worth throughout time. We pay particular attention to constantly expanding our range of products in line with current market trends and the needs of our customers, so that our partners can choose from an even wider range.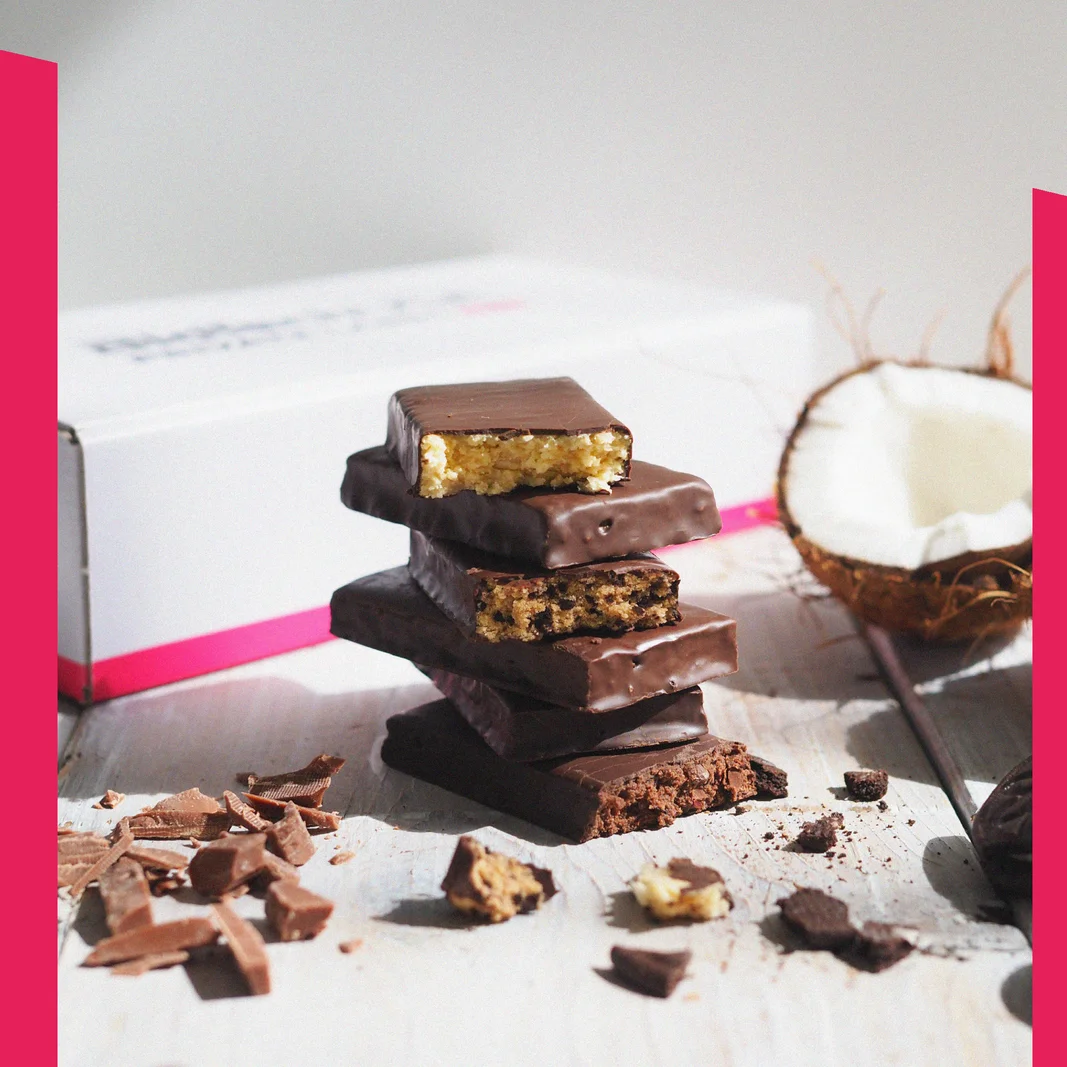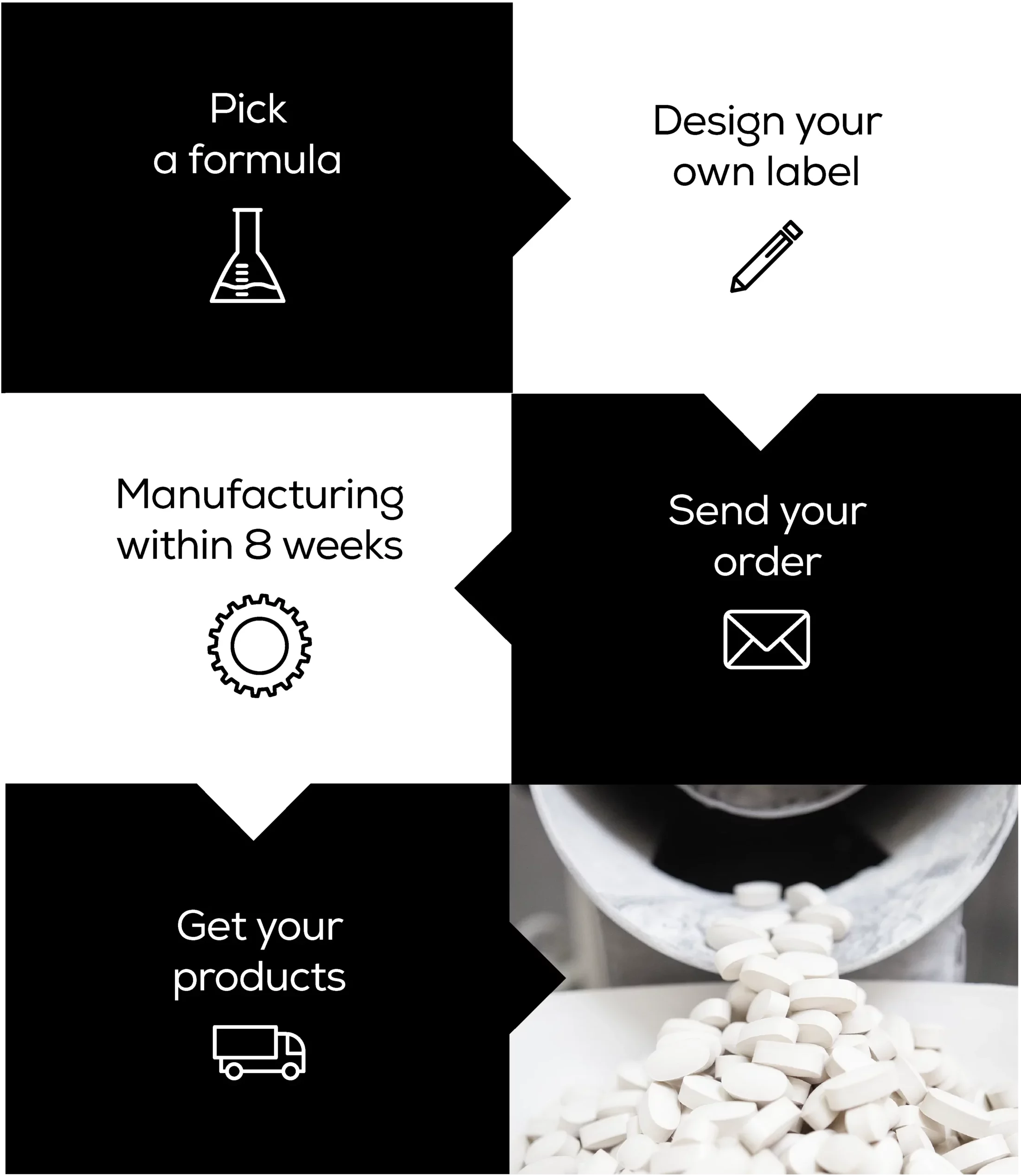 Ready to go solutions
With BioTechUSA Private Label, you get the most out of your brand. We are happy to share our years of experience and market expertise with you. In our product catalogue we offer proven recipes that we have perfected over the years. We made these formulas available to you, so you can be on the market with your own brand in as little as a couple of weeks.
Minimum order quantities
400 kg blended powder
300 kg non-protein powders
20 000 bars
50 000-100 000 caps/tabs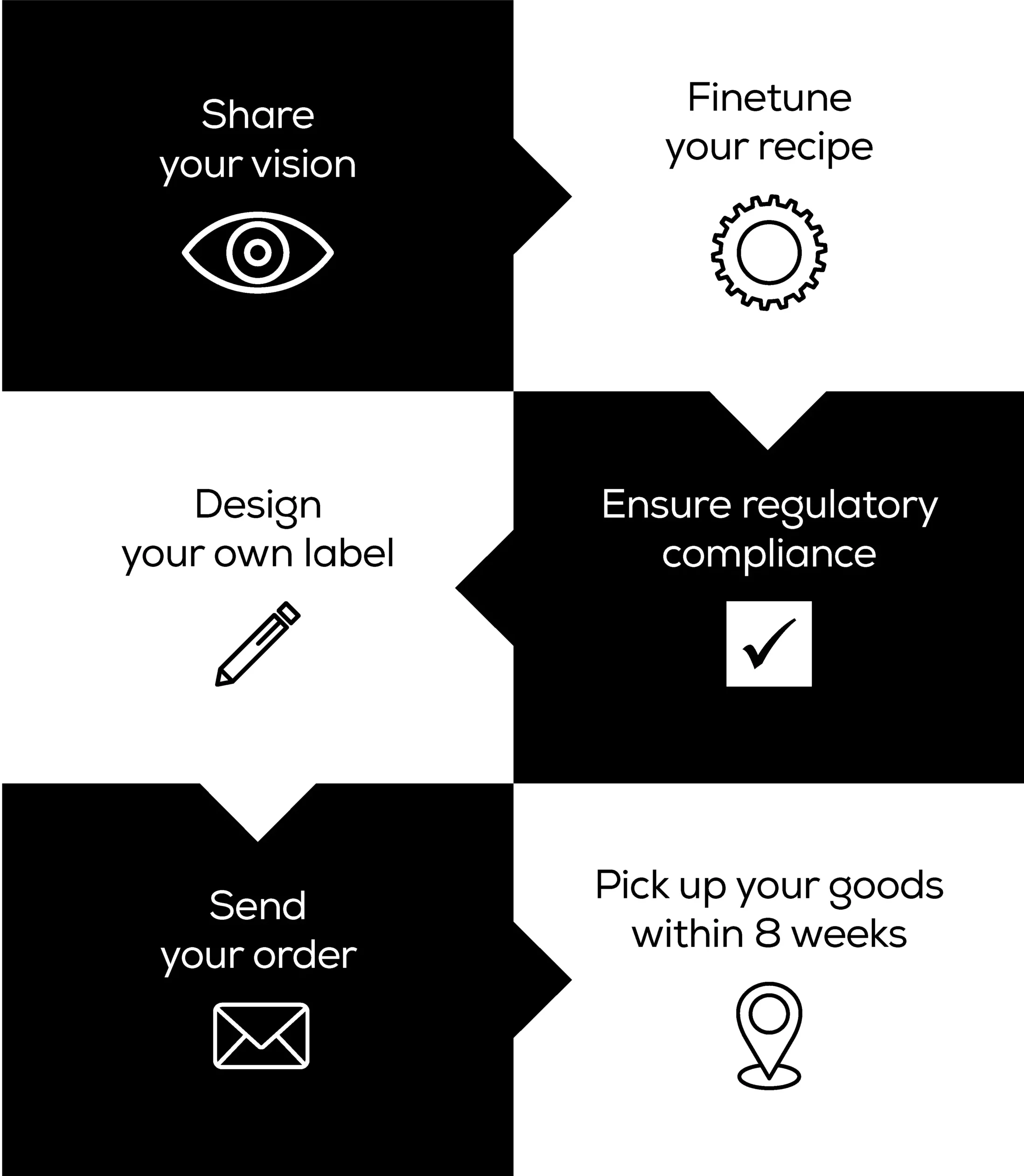 Partner specific recipes
We understand that a brand's success stems from understanding the needs of its potential customers so we also cater for special requests. Our purpose is to help and advise in transforming your product ideas into safe and effective products that both resonate with your target group and can be positioned well in a competitive environment.
Minimum order quantities
400 kg blended powder
300 kg blended powder for smaller SKU-s
capsules 50 kg blended powder
tablets/bulk items 80 000-100 000 pcs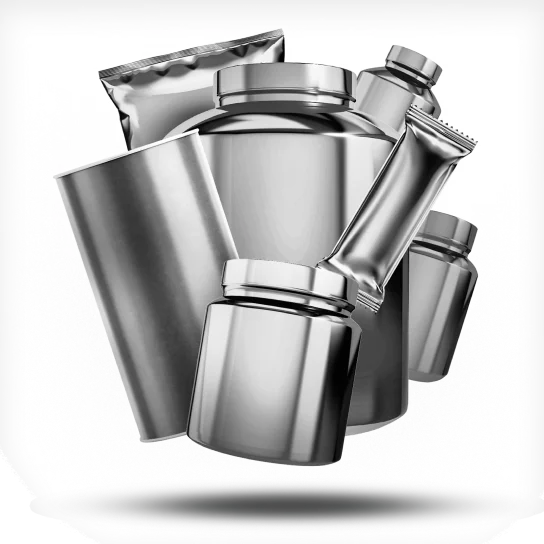 Packaging types
Plastic jars from 200 ml up to 8500 ml (possible with metal coating)
Recycled plastic jars
Resealable doypack bags from 500 g up to 8 kg
Recyclable doypacks
Blister packaging
Buckets up to 18 000 ml
Sachets (from 9g up to 60g)
Display boxes
Other unique solutions